This is where you can add a stream to your EMS. You can add simple streams and HTTP streams in this page.
Adding Inbound Live Streams
This is similar to the pullStream command. If you wan't to add a RTSP or RTMP stream, simply do the following:
Choose Inbound Live Stream under Choose the Stream Type to Add

Enter the URI Stream Source

Enter the Local Stream Name

Click Add Stream

​
Notes:
- will clear inputs in fields

- redirects to Active to view the stream in list
See pullStream API for more information.
Adding HTTP Streams
Adding HTTP streams has made easy in this page. You can now create your HLS, DASH, HDS and MSS here.
Choose the HTTP Stream Type (HLS, DASH, HDS, MSS)

Choose the Stream Source

Note: List of Active streams will be shown under the Stream Source field. You can select more than one

Enter Target Folder

Note: Should use absolute path

Enter Group Name

Enter Chunk Length

Enter Bitrate (optional)

Click Add Stream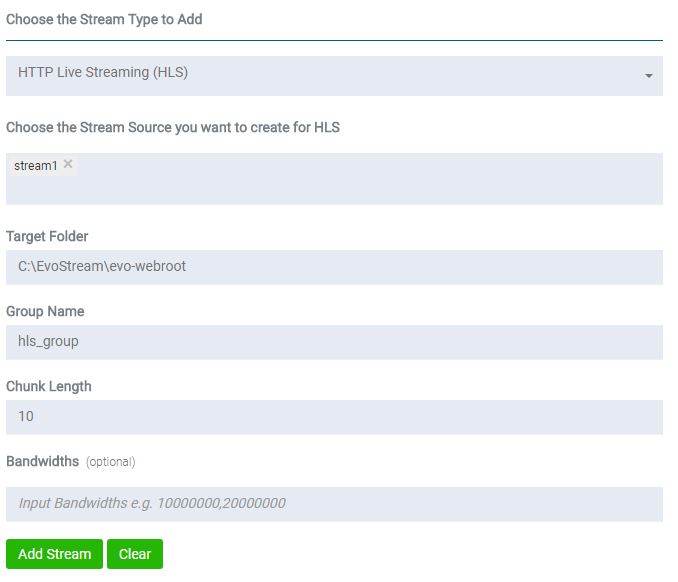 Notes:
- will clear inputs in fields
- redirects to Active to view the stream in list