The EMS also has it's simple web-based UI that can be used for basic commands such as pullStream, pushStream, createHLSStream, createHDSStream, createMSSStream, createDASHStream.
You can even use the Web-UI for license installation!
To access EMS Web UI:
http://<EMS_IP_address>:<webroot_port>/EMS_Web_UI/index.php

Using evo-webroot for the webroot:
http://123.34.5.678:8888/EMS_Web_UI/index.php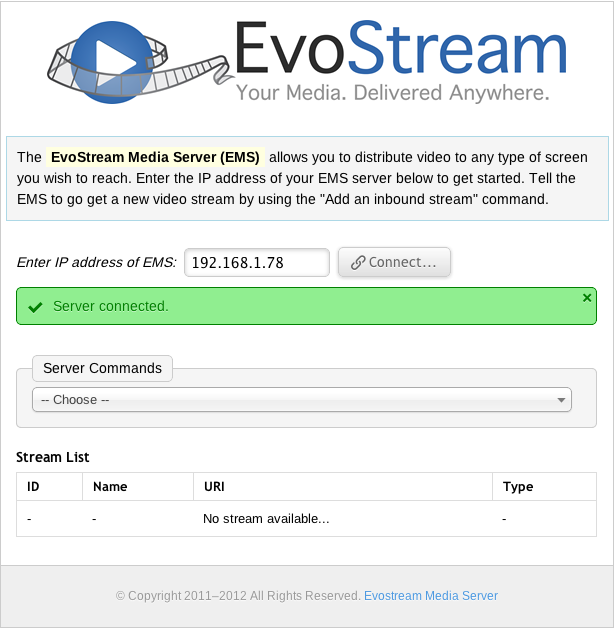 Please see EMS Web UI User Guide for the detailed information on how to use the EMS user interface.